Woodworth Elementary School - Where students and staff pledge to be S.T.A.R.s: Safe, Trustworthy, And Respectful.


Welcome to Woodworth Elementary School's webpage. We hope you find this site useful and we will be making updates and necessary changes as quickly as possible. Keep in mind, a website is always "under construction" as information constantly needs to be updated.
BACK TO SCHOOL NIGHT: August 27, 2014 4pm-6pm - The School Store will be open for a "Going Out of Business" Sale, meet the teachers, tour the building, sign up for volunteer opportunities, and reconnect with friends.
FREE SUMMER MEALS AT WOODWORTH ELEMENTARY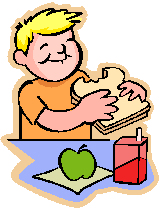 WOODWORTH PARKING/STUDENT DROP OFF LANE